Who I Am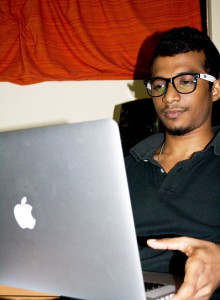 I'm a tech geek from Sri Lanka, cultured by a powerful urge to accomplish the impossible engaging with the technologies which are ever evolving.
I'd like to call myself a tech enthusiast, specialized in Enterprise Application Development (EAD) with more than 6 years of industry experience in the field of IT & Digital Arena. I'm a highly organized, detail-oriented, results-driven and conscientious self-starter, with industry experience leveraging software engineering to deliver highly operative and innovative solutions to meet business and technological challenges.
I marked my entrance to the programming arena with the feat of BSc in Management Information System from University of Dublin and an M.Sc in Enterprise Application Development from Sheffield Hallam University.
Archmage (Pvt) Ltd & Centuryware Solutions was where I started my profession in the field of Software Development. Since then, with much hard work & commitment, I was able to climb the ladder of my professional career to hold the position of a Technical Lead at ICTA, today. I was privileged to be involved in several key projects which covered various industrial extents
I'm a big fan of technology.
The Areas of My Expertise (Technology Stack)
• Accomplished experience in JavaScript, PHP, Java, SQL, NoSQL, CSS, XML and HTML
• Experience in different frameworks
• Proficient in the use of standard databases such as MySQL, PostgreSQL and Couchbase
• Hands on experience in Hadoop, Hive, Sqoop, Spark, Oozie and many of Big Data tools
• Designing and implementation of Web applications with High-availability via HAProxy, Keepalived, PgPool etc
• Experience in Middleware components (API Manager, ESB, BAM) & web services (mostly REST and SOAP) and web servers(Apache HTTP server, Apache Tomcat)
• Hybrid mobile application development with PhoneGap, Ionic
• Hands on expertise in CMSs and related tools such as Joomla, WordPress, Magento, JasperReports and CKAN
• Work experience in Ubuntu, Mac and Windows Operating systems and Azure cloud services
• Other tools I frequently work with includes pgAdmin, Jmeter, Selenium IDE, GIT, Subversion, PHPMyAdmin, MAMP, WAMP, Visual Studio Code, Sublime Text and last but not least a big fan of command line.
• And many more. Let's have a chat!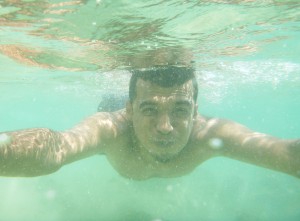 Core Competencies
| | |
| --- | --- |
| Versatile Technical Excellence | Software Architecting / Development |
| Software Life Cycle Management | Technical Project Management |
| Software Security & Performance | Software Scalability |
| Team Building/ Leadership | Training & Mentoring |
| Communication skills | Software Change Management |
What I Mostly Do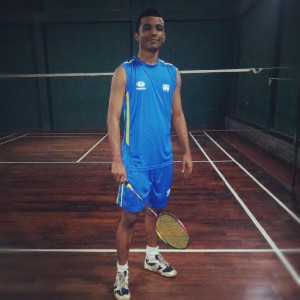 A bit about my personal life… I'm a huge fan of technology; with a zealous attitude for pretty much anything which falls into the category of gadgets, be it smartphones, modified cars, high-end cameras or even a simple doodad. I love music; Classic to Hip-Hop to Pop; any music genre which summons my mind & soul. I'm a food addict & I don't forget to hit the gym once in a while to keep myself healthy and fit. They say, "One holds the key to one's aesthetic, intellectual, cognitive and even spiritual satisfaction"; which is where I live by.
In one line I'm just a normal guy who's interested in technology.