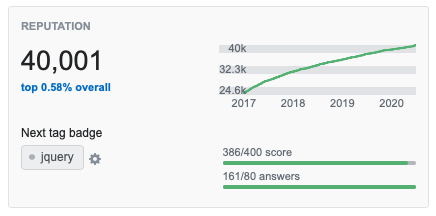 Hey developers! I feel really good because I was able to pass 40,000 reputation points on StackOverflow and it has been a great journey helping the community and getting help from the best people.

I'll tell you more…
My last post is also about Stackoverflow 30K achievement, therefore I would like to keep this blog post short and sweet. I always believe Stackoverflow will be the place to go to solve the burning technical questions. Long Live Stackoverflow!!!

 If you have any questions, let me know in the comments below. Don't forget to give your feedback on the post (happy-face).